President Ghani Meets Miniature Girls Team, Encouraged Them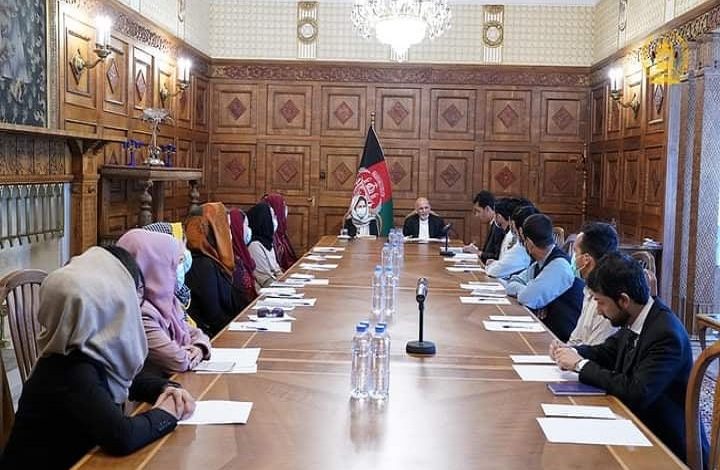 President Ashraf Ghani met miniature girls' team who carry out miniature works in the historical places and encouraged them on Tuesday.
Presidential palace by releasing a statement reported BNA, during the meeting, the miniature team provided information on the reconstruction of the historic miniatures of the HaramSara and Koti Baghcha Palaces of Presidential Palace and their new works and asked more support of President.
In the meeting, President Ghani expressed his gratitude for their activities for reviving the miniatures of the palaces inside presidential palace (Arg), saying that you have done good work in the field of miniatures of the palaces that can be preserved as historical monuments.
Relevant organ will work on providing the girls' miniature team with trips abroad to gain more skills, President Ghani added.
Kabul (BNA)