Director of Information and Culture of Logar Called for Increased Media Activity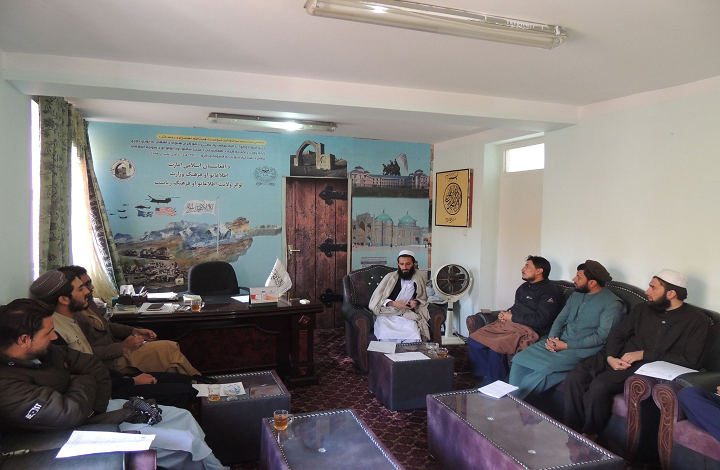 The Logar Information and Culture Director held a consultative meeting with a number of journalists in the province to improve publishing.
According to BNA reporter in this meeting, a series of comprehensive talks were held on a series of problems, challenges and how journalists work.
Qazi Rafiullah Samim, director of information and culture of Logar called the media activities in the province necessary and added that the media intended to inform the people about Islamic culture.
Samim asked reporters to cover the facts through the media, taking into account the principle of neutrality and balance.
He added, the Department of Information and Culture supports the media and the activity of the media in Logar should be increased.
Khan Wali Ahmadzai, head of the Logar Committee for Journalists' Immunity, spoke about access to information and coverage of news events, and added that the media in Logar always operates in accordance with the principles of journalism.
A number of journalists also raised their economic problems at the meeting, which director of information and culture of Logar promised to work with to resolve media problems.
Pul-e-Alam (BNA)