Poets in Helmand expressed their support for the Islamic Emirate through poetry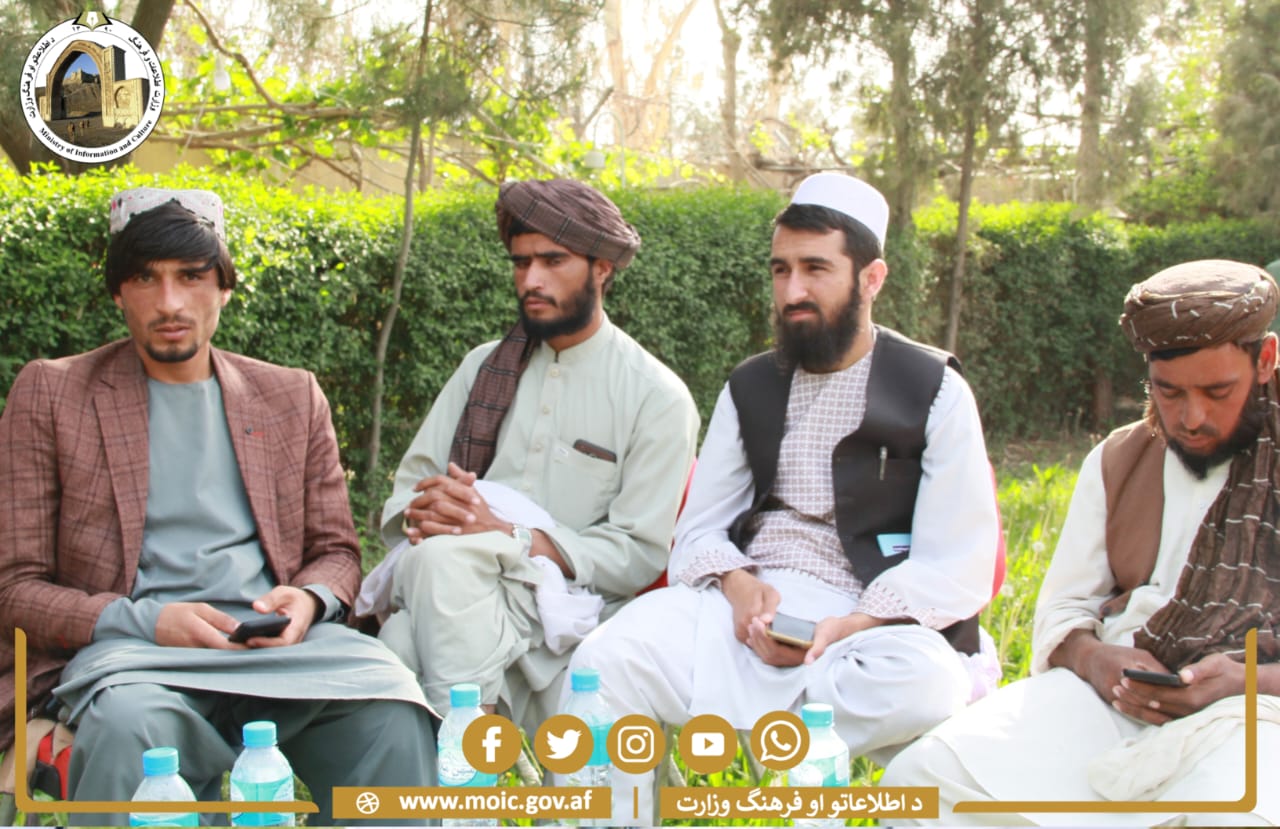 Yesterday, a wonderful poetry gathering was held by the Management of Artistic Activities related to the Department of Information and Culture of Helmand province, in which the organizer Hafez Ahmadullah Fahim, the Manager of Culture and Tourism Maulvi Sultan Muhammad Hanif, the Manager of the Public Library Mohsen Omar, poets, writers, Culturalists, youth participated.
The gathering of Poets started with the recitation of the holy verses of the Holy Quran.
After that, the Manager of Artistic Activities Ahmedullah Faheem talked about the value of poets in the society and added that poets and writers should express the discomfort of the society with the language of the pen and play a constructive role in reforming the society.
Mr. Fahim added that we are trying to hold more such meetings and exhibitions so that poets can be encouraged and work more in this area.
After that, Mohsen Omari, Manager of the Public Library of the Department of Information and Culture, gave a comprehensive talk on the value of books and study and encouraged poets, writers and young people to study.
Mr. Omari said that there are various books for the study of poets and writers in this library; According to him, poets can strengthen their poetic language by studying books.
During this poetry gathering ceremonies, the poets and singers recited poems along with hymns and humorous poems.
They expressed their support for the Islamic Emirate in their poems and assured the officials in the language of poetry that we will always stand by the officials of the Islamic Emirate and will not allow anyone to destroy this safe atmosphere.
1444/8/29 
1402/1/2 
2023/3/22