The Director of Information and Culture visited the Emshak Historical Hill of Jawzjan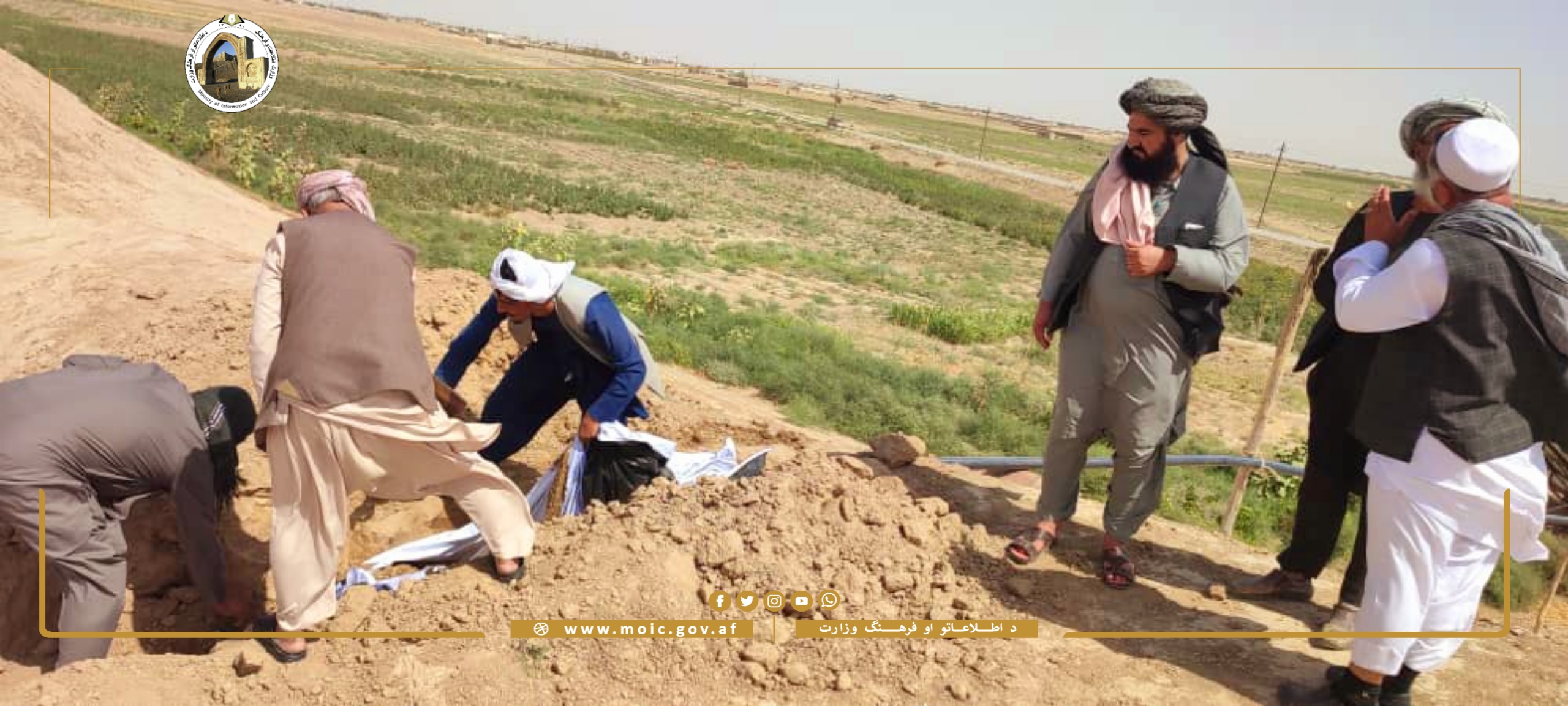 Yesterday (2023/9/18), Director of Information and Culture of Jawzjan Province Maulvi Saifuddin Mutasim visited the historic hill of Emshak.
During the said visit, Mr. Mutasim said; "According to the received reports, a number of people had planted plantations in the historical area of Emshak, while any kind of use of the historical areas is prohibited, even in the sanctuary of the historical areas such activities are against the law."
He added, "for this purpose, we visited the said historical hill, and advised the planters that after this they will not do any activity here."
According to Mr. Mutasim, the use of historical sites and sanctuaries calls into question the historical authenticity of these places. Likewise, the protection of historical sites is not only the responsibility of the Department of Information and Culture rather the whole nation is obliged to protect it.
It is worth noting that Emshak Tapa (Hill) is a historical area with thousands of years of history, which belongs to the Kushan and Bactrian periods of history.