Minister Zuhair Stresses Rapid Progress in Bamyan Archaeological Park, Gholgholah City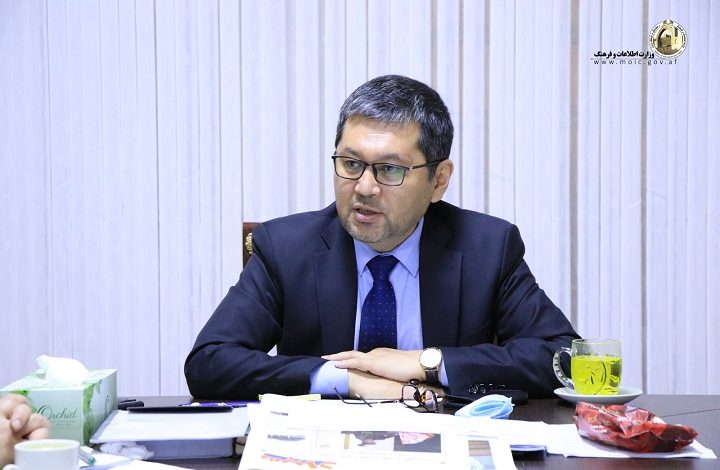 The Acting Minister of Information and Culture, Mohammad Tahir Zuhair, spoke yesterday via video conference with the head of the Italian Cooperation for Afghanistan, about planning for the restoration and protection of Bamyan's historical monuments, BIA reported. Minister Zuhair thanked the institution for its attention and cooperation and said: "In addition to the city of Gholgholah and the archeological park, it is important for us to work on city of Zuhak, Chehel Borj and a ring road in Bamyan."
The minister stressed rapid progress in the works of the Archaeological Park and the city of Gholgholah, as well as the opening of the ring road and restoration works in Chehel Borj and the city of Zuhak, and assured that the ministry would cooperate with the institution in easing working process in these areas.
The Acting Minister of Information and Culture also instructed the Director of Archeology to work on the planning and coordination of these projects with the Head of the Italian Cooperation for Afghanistan, and to inform the Ministry of the results.
The meeting was attended by both Directors of Archeology and Department of Preservation and Restoration of Historical Monuments of the Ministry of Information and Culture.
Kabul (BNA)