Minister Zuhair Stresses Preservation of Historical Relics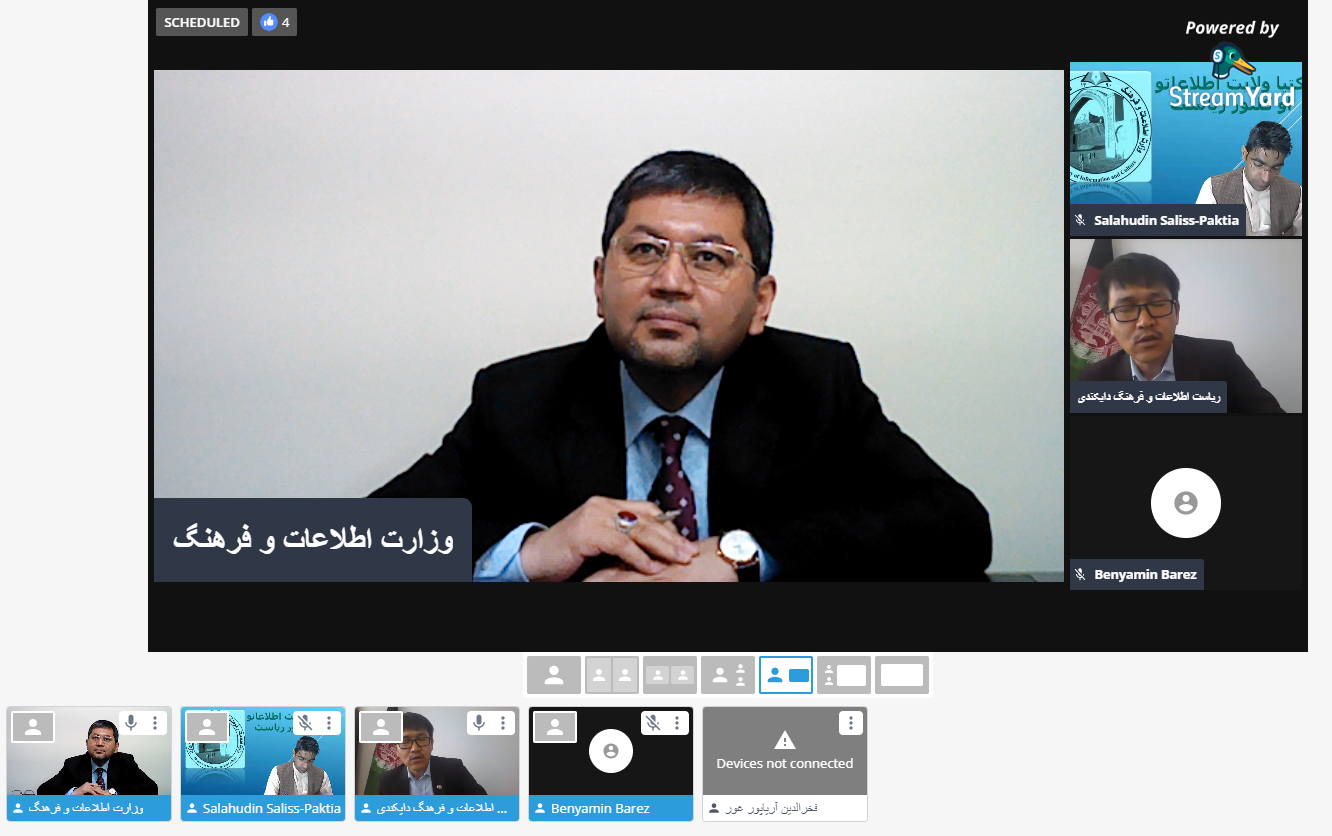 The acting minister of Information and Culture, Mohammad Tahir Zuhair Spoke with four provincial heads of information and culture via a video call yesterday morning.
At the meeting, the directors of information and culture of Farah, Daikundi, Paktia and Badghis Provinces briefed the minister on their activities, achievements and challenges.
Holding cultural festivals, collecting books for public libraries, and appreciating cultural figures were some of the achievements of provincial information and culture directors.
Provincial officials asked the minister for sufficient budget, increase in provincial employees as well as attention to restoration of the historical monuments.
Minister Zuhair said the purpose of the meeting was to share problems and asked the provincial directors to establish good relations with cultural and social institutions.
The acting minister of Information and Culture instructed the provincial directors to spare no efforts in preservation and restoring of the historical relics and monuments.