Historical Names Should Be Preserved in Naming Roads, Minister Safi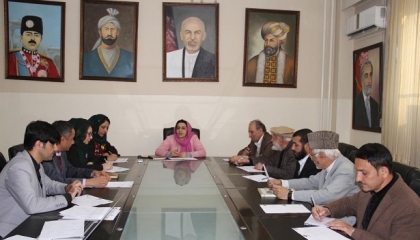 Minister of Information and Culture, Ms. Hasina Safi, in a meeting, she chaired on Sunday, said while naming the country's roads, historical names should not be cast from the mind, BNA reported.
Five suggestions sent to the commission from some governmental and non-governmental institutions from the center and provinces of the country, about naming the roads have been discussed at the meeting, said the agency.
The commission members discussed the issues, based on its principles and authorities and gave their opinions about naming the roads, according to the agency.
The commission also tasked its related members to seriously study a road naming list sent by the Kabul Municipality from 5,6,16 and 17 districts of the capital and share information about, at the next meeting of the commission, said the agency.
The Minister of Information and Culture also emphasized that while naming the roads, there was a need to take in mind the country's historical names, the agency said.