Dept of Public Awareness to be Add in the Frames of Govt Offices: Farahi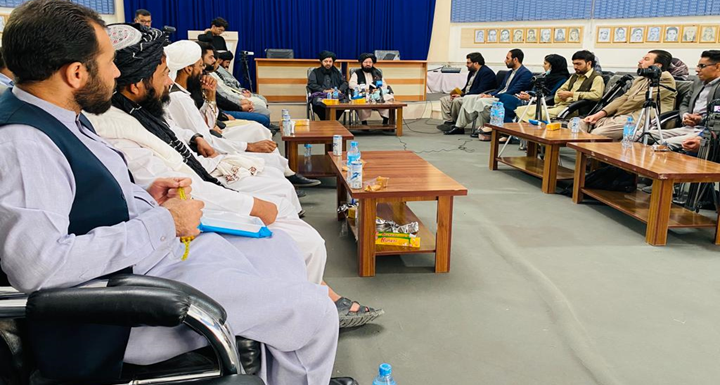 Deputy Minister of Publications Farahi in a press conference in Herat says that the Department of Public Awareness will be added in the formation of the government office to ease journalists' access to information timely.
The Ministry of Information and Culture of the Islamic Emirate of Afghanistan is planning to review Afghanistan Mass media and Access to Information Laws said Hayatullah Mohajer Farahi, during a press conference in Herat city.
"We know that most media institutions are suffering from various challenges, including financial, and the Islamic Emirate of Afghanistan strives to address the matter," Farahi added.
Later, Mawlana Naeem ul Haq Haqqani, the head of the Information and Culture department of Herat said that access to information is the right of all citizens and journalists, and efforts should be made to appoint people who are accountable to journalists in all departments.
This is while a number of journalists in Herat asked for cooperation in the area of access to information.
Meanwhile, 30 media outlets are operational in Herat, and currently, about 250 journalists are working with local, national, and international media in this province.