Constitution Should be Respected, Observed with Full Understanding, Minister Zuhair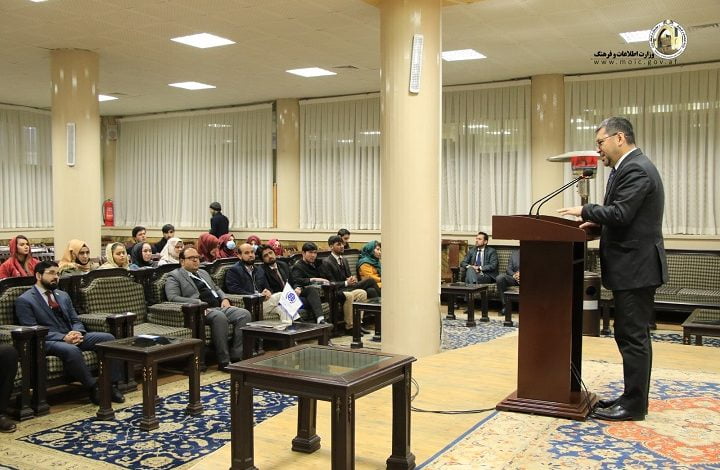 Acting Minister of Information and Culture appreciated graduates and holders of 'Afghanistan Principal Rights Mocking Court' with appreciation certificates.
In a ceremony held yesterday on this occasion, Acting Minister of Information and culture Mohammad Tahir Zuhair briefed related to implementation and observing of the law in the country, saying that Afghanistan was engaged in crisis and in order to address this, legal understanding and knowledge were needed.
He added that legal understanding and rule of law were needed to address current disorders in the country. Stressing on legalization of various levels of life, acting minister of information and culture said the country's constitution considered as the best constitutions and should be respected and observed with full understanding.
Afterwards, participants in the ceremony by enumerating aims of the program, saying it was attended by 340 students of the political and law faculties from 30 universities of the capital and provinces. At the end of the program, acting minister of information and culture granted the appreciation certificates to holders and students of the program.
Kabul (BNA)